More than a Cowork, a Great Community

We are the first community in Punta del Este, Maldonado, where entrepreneurs, freelancers, remote workers, and digital nomads find a sense of belonging in our coworking space. Our community will support you at every step of your growth, fostering genuine synergies and encounters.

Are you ready to accelerate your growth and join an amazing community?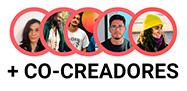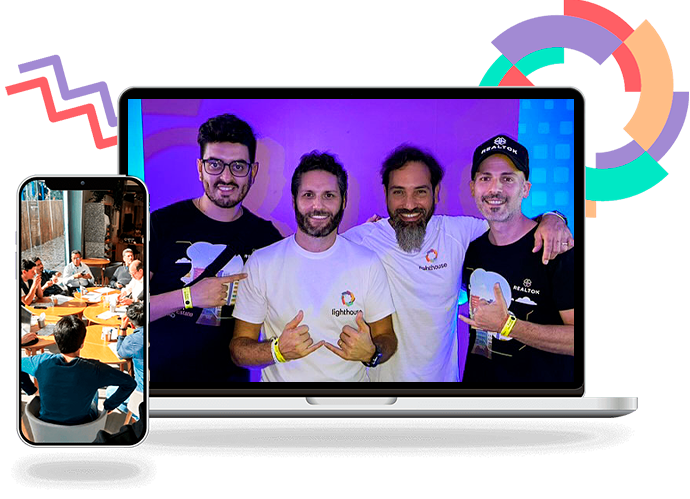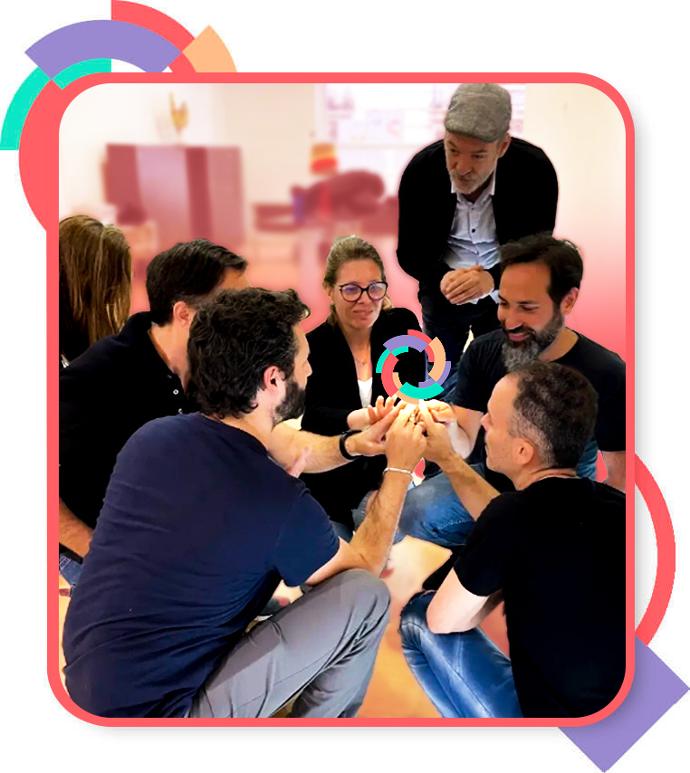 ¿Why us?
At Lighthouse, we are individuals passionate about action, challenges, and growth.

Through our exclusive community, you'll be able to access incredible benefits, events, and use the finest coworking space in Punta del Este, Maldonado.

Our mission is to forge a genuine community of professionals. Together, we can achieve it!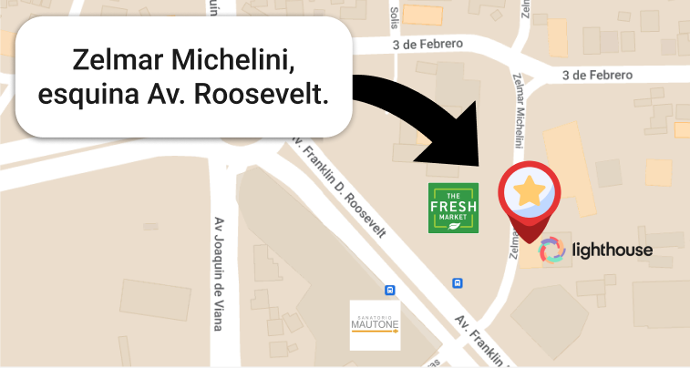 ¿Where we are?
We are strategically located in the fastest-growing area of Maldonado, Punta del Este.

Just a few blocks from the Bus Terminal. Opposite the largest shopping and business center in Uruguay.
We are 20 minutes from the airport and 19 minutes from La Barra.
Where your passions meet and your projects flourish

At Lighthouse, there's a community that wants to meet you

EAt Lighthouse, every brushstroke of art, every technological advancement, every moment of well-being, and every step towards sustainability lay the foundations of our community. If your project resonates with these values, our memberships open doors to empower it.

More than just contacts, you'll forge lasting friendships. In addition, you'll have access to enriching talks, transformative events, and the chance to bring your projects to life in a space where we all grow together. Every meeting is an opportunity to learn. We evolve as a community.

We invite you to enjoy the freedom offered by our outdoor spaces.
We offer a healthy culinary proposal and a coworking space where you can enhance your work with the support of the entire community. We also have the perfect space for those events you've always dreamed of hosting.
You'll stay informed about the local ecosystem's agenda. You'll be able to discover everything that's happening in Maldonado and participate in all the activities the community celebrates
We have members committed to making a positive impact and changing everyday reality.
Our memberships are the key to this incredible community.
Discover why joining is the right decision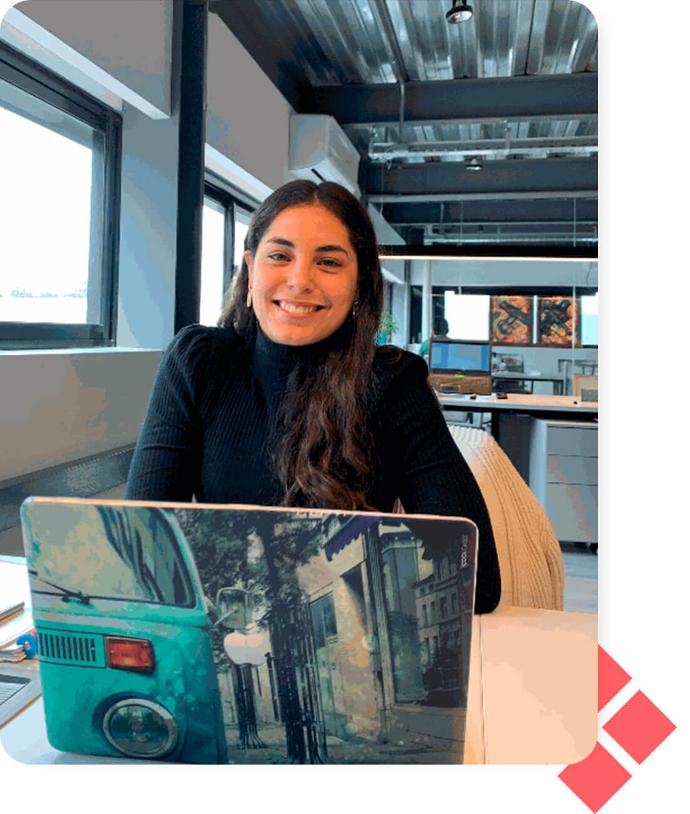 The pillars that support our community:

Our greatest joy is to offer genuine support, share unique moments with the people who join us every day, and encourage them to fully unleash the potential of their ideas

If your project is related to Art, Well-being, Technology, and/or Sustainability, count on us. We are that community that backs and supports you at every step of your growth

Join Lighthouse!

"At Lighthouse, members are passionate about making a positive impact on others. Working hand in hand with such dedicated individuals truly inspires."
"As an artist, at Lighthouse I realized I would never be alone. I found a place of belonging and a universe of brilliant people. Every member is forging their individual path but accompanied, both in art and in the co-creation of projects."
""I was amazed when I discovered the space. At Lighthouse, everyone has a place and shares; projects are created, people take an interest in one another. Honestly, it's very beautiful.""
One unique place, a universe of possibilities.
Every detail is designed to make you feel a part of it.
Outside Lighthouse, we have a beautiful gallery and a pergola where you can enjoy fresh air. Additionally, we maintain a garden that we all tend to together.
Upon entering Lighthouse, you'll find a delicious and healthy culinary proposal and a coworking area with all the comfort and technology you need.
Membership opens the doors for you to host your event, organize talks, or after-office gatherings in our spaces. We also have a streaming room for content creators.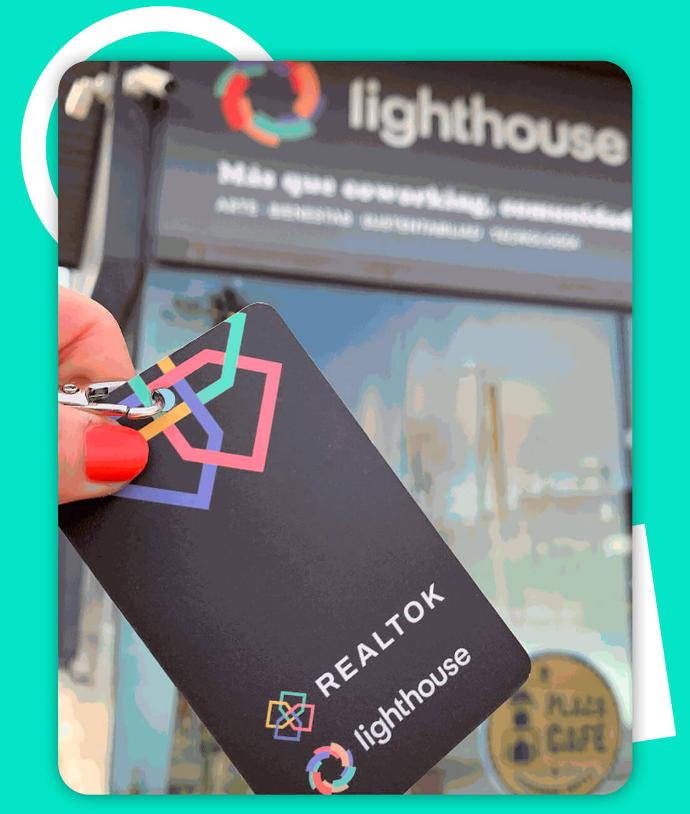 More than contacts, true friends

You'll have the opportunity to connect with other entrepreneurs and freelancers, people who, just like you, seek to make a difference and share the same passions.


You'll enrich yourself both personally and professionally. We have the best space where relationships go beyond work and turn into strong ties of growth, learning, mutual collaboration, and above all, friendship.

Are you one of us?

Get your membership and access the best space in Maldonado

Last spots at promotional price
Traveler
USD$
30
.00
/ month
Regular price
USD$85
✅ 5 días de Coworking

✅ Sala de reuniones

✅ Espacios Comunes
✅ Invitaciones a eventos
❌ Correspondencia
❌ Escritorio fijo

❌ Cajonera exclusiva
❌ Estacionamiento
❌ Dos eventos en el 2do piso.

❌ Descuentos especiales en una red de comercios

Flexible
USD$
110
.00
/ month
Regular price USD$300
✅ 30 días de Coworking

✅ Sala de reuniones

✅ Espacios Comunes

✅ Invitaciones a eventos
✅ Correspondencia
✅ Dos eventos en el 2do piso.
❌ Escritorio fijo
❌ Cajonera exclusiva
❌ Estacionamiento
❌ Descuentos especiales en una red de comercios

Premium
USD$
200
.00
/ month
Regular price USD$500
✅ Coworking 24 Hs.

✅ Sala de reuniones

✅ Espacios Comunes

✅ Invitaciones a eventos
✅ Correspondencia
✅ Escritorio fijo
✅ Cajonera exclusiva
✅ Estacionamiento

✅ Dos eventos en el 2do piso.




✅

Descuentos especiales en una red de comercios


Boost your creativity, and make your dreams come true

Inside Lighthouse, members carry out amazing projects together

Using technology as a tool, the community co-creates digital assets that solve everyday problems.
Join to co-create and actively participate in a real change in the community you must be a part of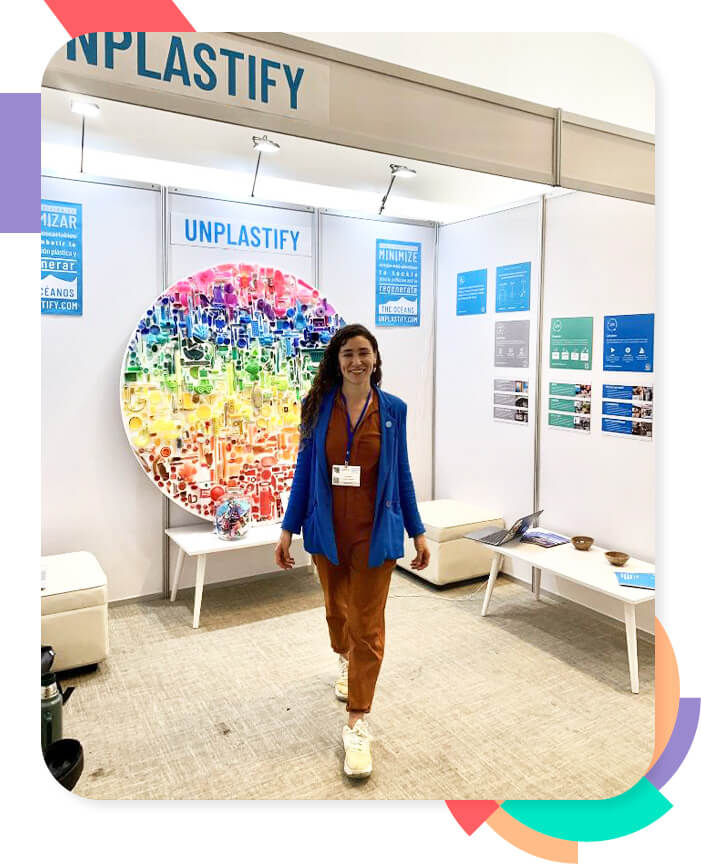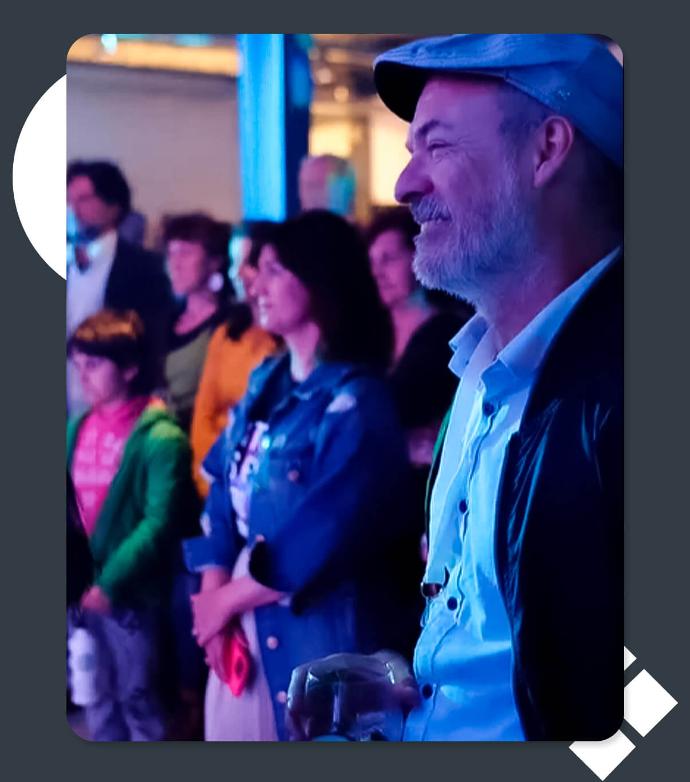 Live unique experiences



Within our community, you will find activity proposals, events, and experiences that will leave a mark on your life.

We want you to grow in all areas, both personally and professionally. You'll be able to engage in all kinds of activities, in nature, with environmental and social impact.

Moments experienced in the Lighthouse community
Dostrescinco
We had the honor of hosting an amazing show by the group Dostrescinco for the entire community.

At Lighthouse, we not only seek our most productive version but also the most entertaining one.
We are the gathering place where we experience great moments, where community members showcase their talents.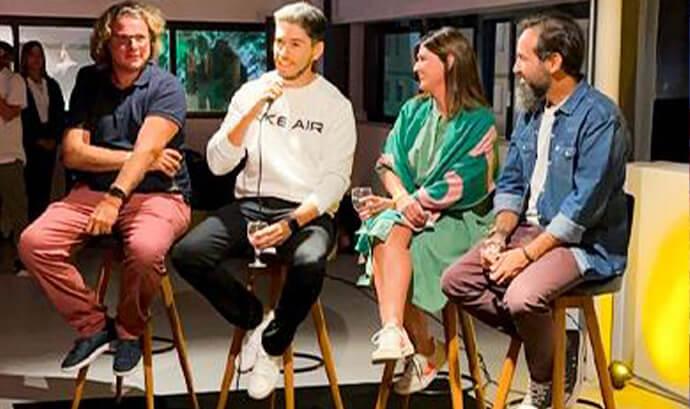 Meet-up Binance
We had the honor of being the venue chosen by Binance, the most prestigious and globally recognized exchange.

We love sharing knowledge with you. That's why we open our doors to technology experts to hold their events with us.
We aim to be the place where you connect with technology leaders for your growth.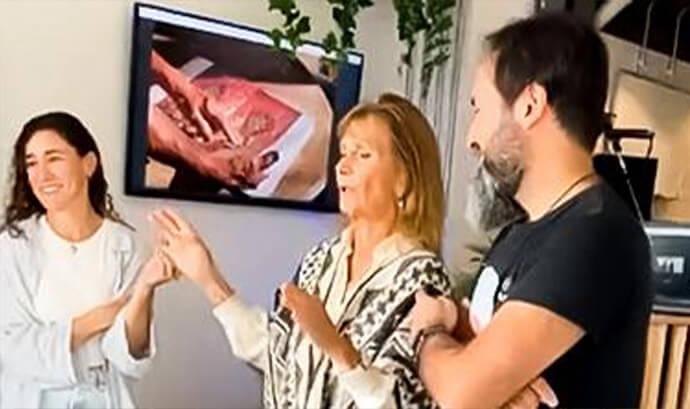 The Lady and the Unicorn
We had the privilege of hosting the renowned artist Marizú Tersa, who presented her NFT collection in our Marketplace.

Co-creators bring every corner of Lighthouse to life.
Creation and connection among our members are fundamental in our space.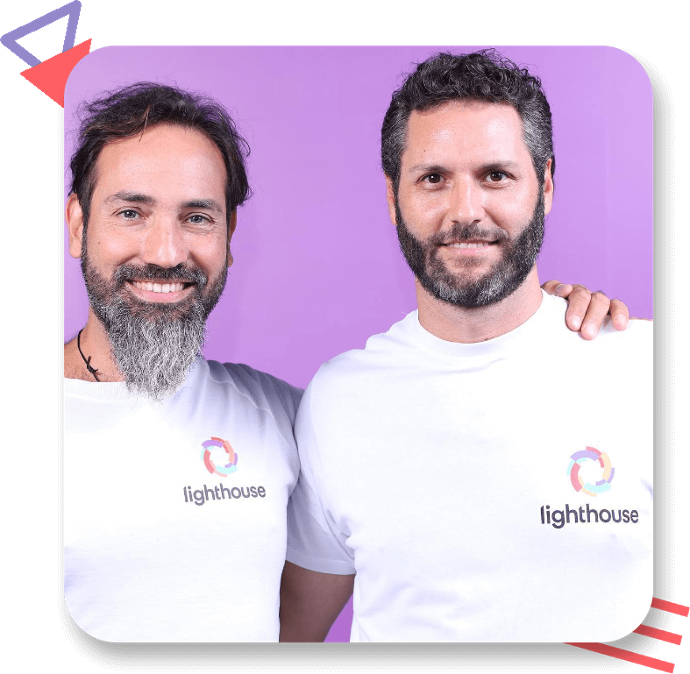 Our founders
From the very moment we envisioned Lighthouse, we visualized building a refuge for restless minds and purpose-driven hearts.
Lighthouse is a reflection of our passion and desire to provide a meeting point for those who seek a place to grow, connect with others, and make a real change in the world.
We want you to feel like you've found a home for your aspirations, projects, and dreams. Together, we can build the future we all desire.

Atte: Mati y Calu
These are the activities we develop week by week.
Come meet us!

Get to know the stories of our members

"I am a business manager, and I was looking for a place like Lighthouse, which, in addition to being a coworking space with all the amenities of a modern office, has that extra sense of community that makes you feel like a part of it. It has a warm and friendly atmosphere, and I definitely recommend being a part of it."
"Since I started in the world of Marketing, I always knew I needed a special place to work. At Lighthouse, I found what I was looking for: a place full of life and activities. Here, not only is there an environment conducive to professional growth, but I was also able to meet like-minded people within the community. The coworking staff is simply unmatched, always friendly and ready to help with anything you need."
I'm a digital entrepreneur, and for 2 years, I was working from home. I was getting emotionally exhausted, and I felt that it was detrimental to my mental health to spend so much time in the same place without separating home from work.

I decided to start using Lighthouse Cowork, and I feel more productive and mentally clear. The best part, though, was getting to know amazing people with whom I could build friendships, support, and mutual growth.
"I dedicate myself to helping small businesses grow, and at Lighthouse, I found a community with incredible energy, inspiring people, collaborative spaces, camaraderie, and an ideal place where I can truly grow and enhance my project."

About Lighthouse, I can say it's a top-notch place with excellent facilities and a great team. I believe it's an ideal place for those who are working remotely, maybe from home or cafes in Punta del Este and Maldonado. Starting to work from a place where there's a focus on concentration, respect, and a fantastic teamwork dynamic, with colleagues you see frequently, and where you can share conversations, lunches, and moments that have great value. When working from home, those moments are lost. That's been my experience, and I invite entrepreneurs from the area to join.

Do you need more information to decide to join Lighthouse?

We want to show you why we are your best choice
¿Por qué debería comprar una membresía flexible?
Comprar una membresía flexible te brinda acceso a una comunidad de nómades digitales, también a un entorno dinámico y completo en Lighthouse. Podrás aprender sobre tecnología, arte, bienestar, sustentabilidad y tener acceso a espacios inspiradores con una comunidad colaborativa que impulsa tu crecimiento y éxito.
¿Qué incluye la membresía flexible?
La membresía flexible incluye acceso a nuestras instalaciones de vanguardia, espacios de trabajo diseñados para tus necesidades, eventos y actividades exclusivas, así como la posibilidad de conectarte con una comunidad diversa y apasionada.

¿Qué beneficios trae ser parte de la comunidad de Lighthouse?
Ser parte de la comunidad de Lighthouse te ofrece oportunidades de networking, acceso a talleres y eventos exclusivos, además de compartir conocimientos, forjar nuevas amistades y colaborar con profesionales de diversas disciplinas. Podés aprovechar descuentos especiales:

10% en Plaza Café

10% en Hostel Greenhouse

20% descuento en la Huertita de Mama.

10 % descuento Ibiza Piscinas

¿Son expirables las membresías?
No, solamente al ser activadas cuentan para ese mes calendario, es decir podrías acumular membresías e ir activándolas según tu necesidad.
Explore more offerings from Lighthouse.

Proximamente
Tenemos un espacio disponible para que cualquier miembro de la comunidad arme una cafeteria en nuestro espacio
QUIERO CONOCER
Coworking
We have shared spaces with very comfortable furniture, as well as private offices so you can work in peace, network, and have a unique working experience.
QUIERO CONOCER
Sala de Podcast
We have a fully equipped Streaming room designed to provide you with all the tools you need to deliver the highest quality to your content.
QUIERO CONOCER
Lighthouse Events
On the second floor, we have a 400m² hall, perfect for you to host your events and turn them into unforgettable experiences.

QUIERO CONOCER
We are the first node in the REALTOK network